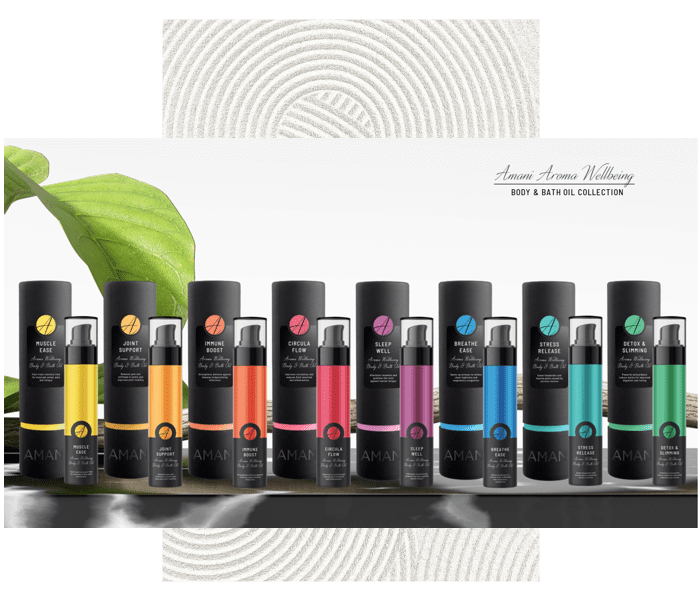 Amani Wellness Aromatherapy Blends
Amani Wellness Aromatherapy Blends incorporate a blend of Baobab Oil, Argan Oil, Coconut Oil (MCT), Kalahari Melon Oil, Abyssinian Oil, Vitamin E and anti-oxidants PEG 8 and Ascorbyl Palmitate, and specific essential oils to create each unique Aromatherapy oil.
Body care, Skin care, Hygiene & Nutrition
Inspired by a love for Africa and its indigenous botanicals, our premium body care, skin care, nutrition and hospitality amenities are expertly formulated to harness the natural synergy of all the ingredients, melding together luxury and our natural riches.

Our passion for health and healing inspires us to create authentic sustainable African cosmetics and spa and wellness experiences by being synonymous with responsible social, economic, and environmental practices.
Our company ethos remains steadfast by producing natural and eco-friendly products and packaging materials that support fair-trade.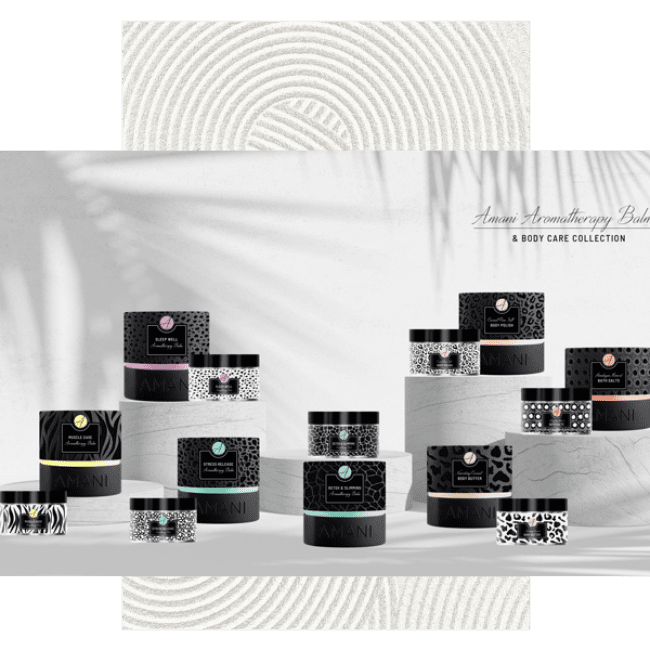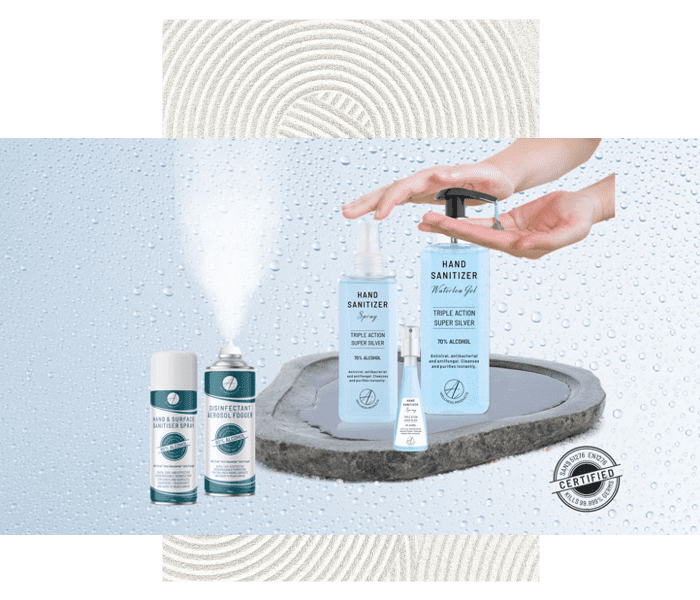 Sanitizers & Disinfectants
Our special ingredient in our Triple Action Hand Sanitizer, Super Silver known to be one of the leaders in hygiene, protection and freshness technology, which kills bacteria, yeast, fungi, germs and viruses, and thus prevents infections. It is a natural antibiotic and has been used as an antimicrobial agent for centuries.
"Wellness is in our Nature"