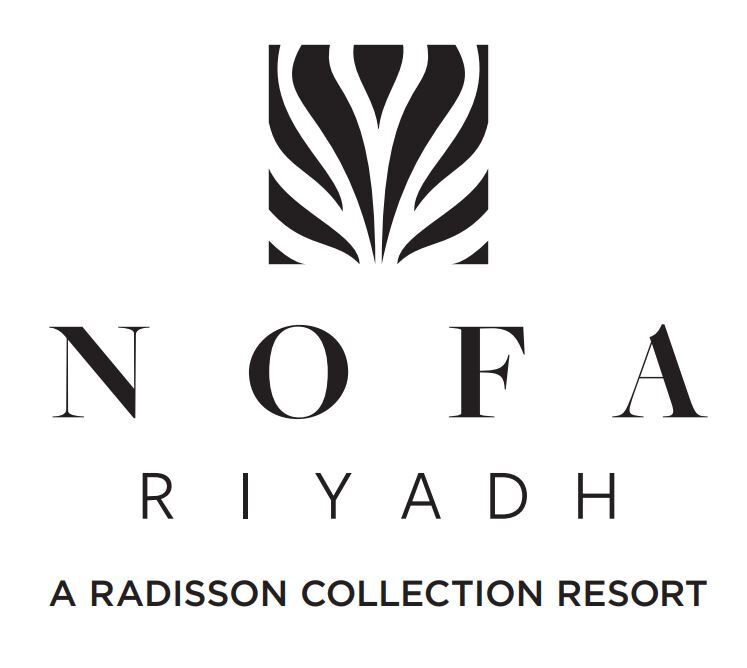 The resort is located just over an hour's drive from Riyadh's King Khalid International Airport.
Inspired by the bold and rich culture of Africa, Nofa Resort offers and African-inspired oasis in the Saudi Arabian desert with an abundance of entertainment activities and facilities. Among the resort's many exclusive leisure facilities is Amani Spa & Wellness featuring distinct male and female spa's inspiring guests, by enhancing, physical, mental and emotional wellbeing by offering a range of treatments incorporating the five elements of wellbeing.
Female & Male Spa each includes 4 treatment rooms, a Hair Salon, Nail Lounge, Hammam, 2 Aroma Steam Rooms, gym, a variety of indoor pools and a beautiful outdoor pool. The Male Spa offers 4 treatment rooms, Moroccan Bath & Hammam, Steam Room, Sauna, indoor pools and gym.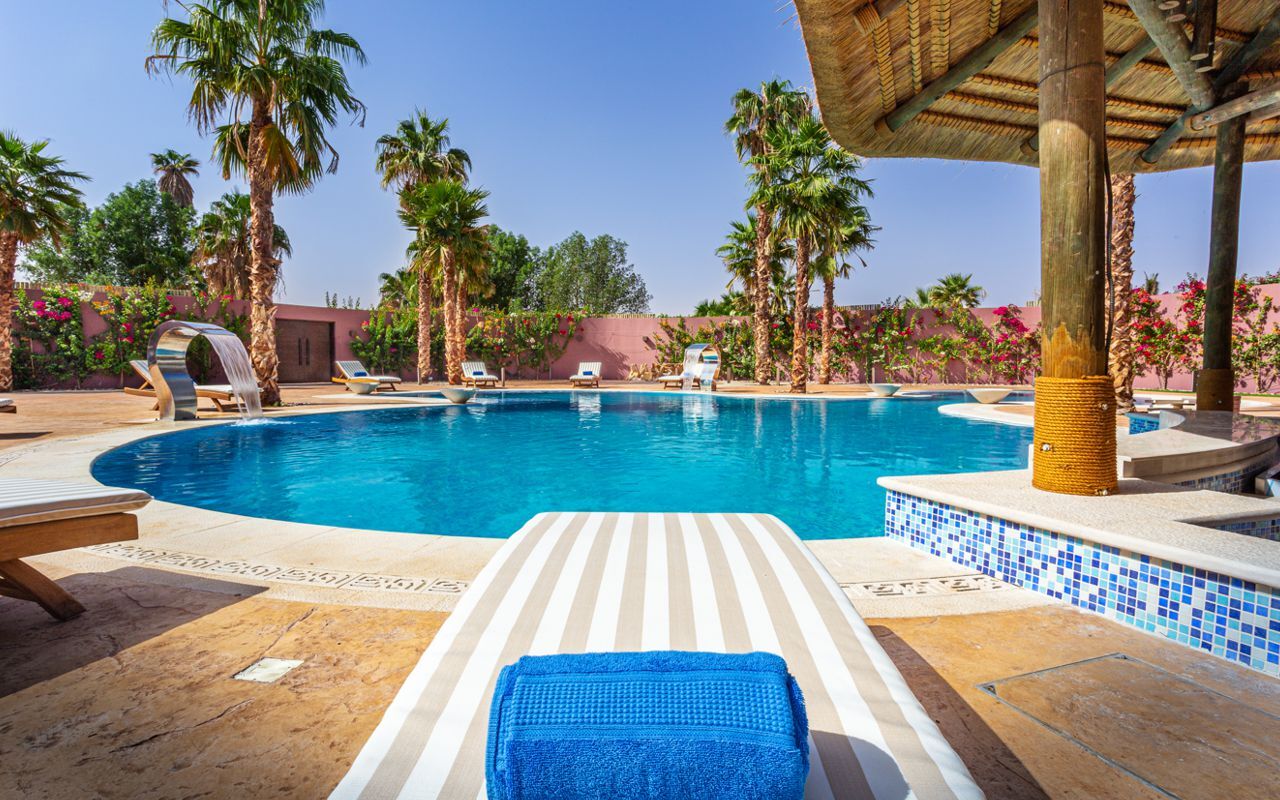 Relax in luxury, surrounded by green lawns, sand dunes and mountains.
Step inside the Nofa Riyadh, A Radisson Collection Resort: a place rich in culture, activities and adventure. Located just outside of Riyadh, adjoining our own safari park, stay in secluded luxury villas complete with private gardens and swimming pools. An exclusive escape replete with once-in-a-lifetime experiences.
A safari experience. The Resort's amazing Wildlife Park, where the big cats roam, Asian Elephants, Grevy's zebras, Arabian Oryx and giraffes can be seen.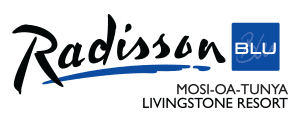 Radisson Blu Mosi-OA-Tunya Livingstone Resort is Radisson Hotel Group's first resort and third hotel in Zambia.
The hotel is nestled on the banks of one of Africa's longest rivers, the Zambezi, in Mosi-oa-Tunya National Park, 5km south of the historic city of Livingstone, just 4km north-west of the Victoria Falls, one of the seven natural wonders of the world and Unesco World heritage site.
The resort commits to a strong Responsible Business heritage and sustainable programs and initiatives.
Situated on the banks of the Zambezi river, we welcome you to an unforgettable spiritual journey through re-connection to nature and self.
True to its name, meaning hope & aspire in Arabic and peace & harmony in Swahili. Amani's mission is to inspire our guests, by enhancing, physical, mental and emotional wellbeing with uniquely designed treatments and healing journeys.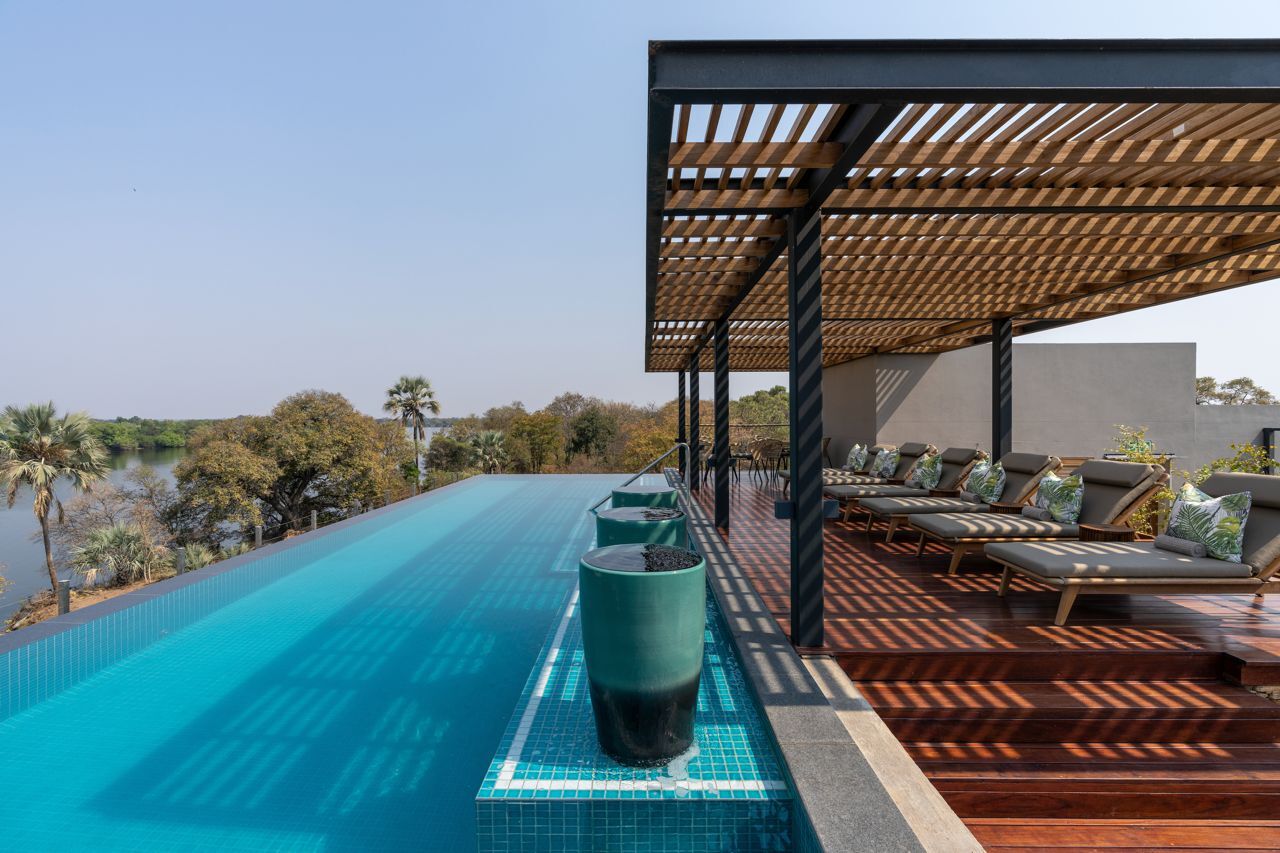 Experience true tranquillity as Amani Spa offers a variation of river and resort views with dedicated hair and beauty salon, infinity pool, change room facilities and six treatment rooms of which four are single and two are dual (couples treatment rooms). Our Luxury Dual suite comprises of a steam room with uninterrupted views and the sound of the flowing Zambezi river.
The outdoor vitality pool and river facing treatment rooms bestows visions of endless magnitude of the Mosi-oa-Tunya National Park where sunsets create a new sense of awe and internal harmony.