Our Safari Spas are located in some of the most inspiring bush landscapes in South Africa and beyond. From the crater of the Ancient Volcano in the Pilanesburg, to the hotspot of bio-diversity in Sabi Sabi. The national treasure of the Kruger Park and the expansive wild plains of the Masai Mara, each one of our Safari destinations offers pristine access to some of the best wildlife on Earth. To experience the unspoilt African escape, visit our locations here.

Nestled in the basin of an ancient amphitheatre, divided by riverine woodlands and elephant trails, lies the exclusive Ivory Tree Game Lodge, ideally positioned in the majestic surroundings of the malaria free Pilanesberg Game Reserve, only two hours from Johannesburg.
Embraced by nature, Amani is a true Safari Spa Journey with its wooden walkways meandering through the lush bush, splitting into three private wooden and thatched treatment rooms with subtle earthy finishes.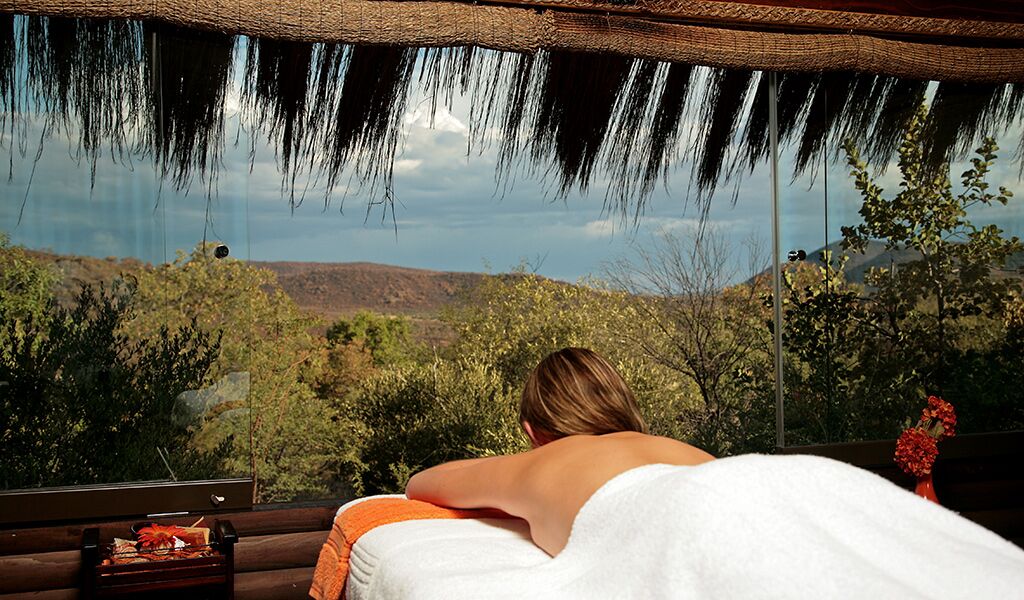 Perched on stilts and blending into its location, each themed room provides uninterrupted views of the African Bushveld where you can indulge relaxing Spa massages, luxurious facials, manicures, pedicures and pampering Spa packages, uniquely designed to relax the mind body and soul.
Amani Spa and Wellness at Ivory Tree Game Lodge was awarded the Safari Spa Award at the prestigious Les Nouvelles Esthetiques in 2007 and 2013 Spa Awards.

Within one of the naturally spectacular landscapes in the "Big 5" and malaria free Pilanesberg Game Reserve, standing above an open savanna with views of the pristine wilderness areas of the reserve lies the exclusive Shepherd's Tree Game Lodge.
Relax in the lap of luxury at this award winning Spa, offering three spacious private treatment rooms commanding impressive vista of the expansive bushveld amphitheatre, where you can enjoy holistic rejuvenating Spa rituals, relaxing massages, facials and beauty treatments. For an intimate retreat, experience the couples suite with its hydro bath.
Amani Spa and Wellness at Shepherd's Tree Game Lodge was awarded the Safari Spa Award at the prestigious Les Nouvelles Esthetiques 2010 Spa Awards.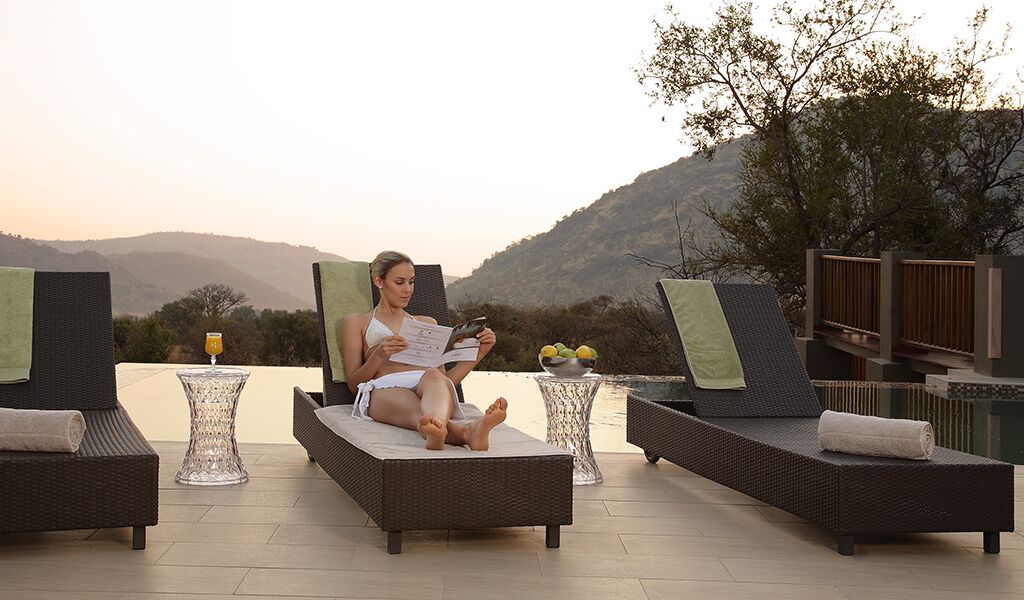 Welcome to a glimpse of the African Renaissance, where an unforgettable spiritual journey awaits you… Sculpted into a slope of the earth in the Sabie River Valley, lives an architectural sanctuary like no other. Sabi Sabi Earth Lodge, 'the most environmentally sensitive lodge in Africa', is a symbol of an era in luxurious Safari retreats for the African continent that will captivate guests for ages to come.
Amani African Spa at Earth Lodge was awarded the Safari Spa Award at the prestigious Les Nouvelles Esthetiques 2009 Spa Awards.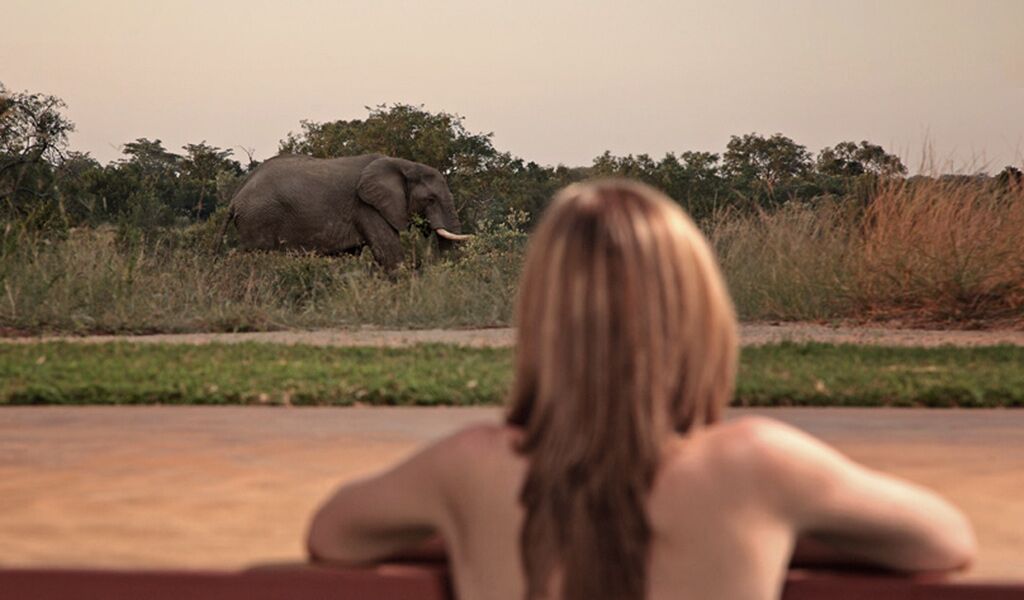 Escape to Amani Spa and Wellness at Earth Lodge to explore a world filled with the treasures of Mother Nature, and experience our unique therapeutic Spa Rituals that blend ancient wisdom with modern technology to rediscover total peace of mind, body & soul. Its unique and organic design, masterful use of texture, space, and light create a sense of calm with an air of relaxation to restore the spirit. Its interior is designed around African elegance offering an experience of a Safari Spa that is both luxurious and at home with the surrounding natural environment.

For decades Sabi Sabi Bush Lodge has been Sabi Sabi's flagship lodge, famed for its warmth, vibrancy and legendary hospitality. A favourite amongst travellers in search of luxury accommodation, Bush Lodge is a luxurious safari escape set in the heart of the Sabi Sabi bushveld overlooking a waterhole and an African plain.
Here you will savour uncompromising high standards of service, efficiency and personalised attention.
Indulge at the Amani Spa and Wellness at Bush Lodge, a haven of well-being in a tranquil setting that is rustic, earthy & natural yet luxurious. The Spa offers three spacious treatment rooms, all with views of the African bushveld. Two single rooms and an intimate couple's suite with its own exclusive hydro bush bath.
Amani's Signature Spa Rituals, relaxing massages, skin & beauty Spa treatments, promises an aura cleanse, body balance & sensory experience.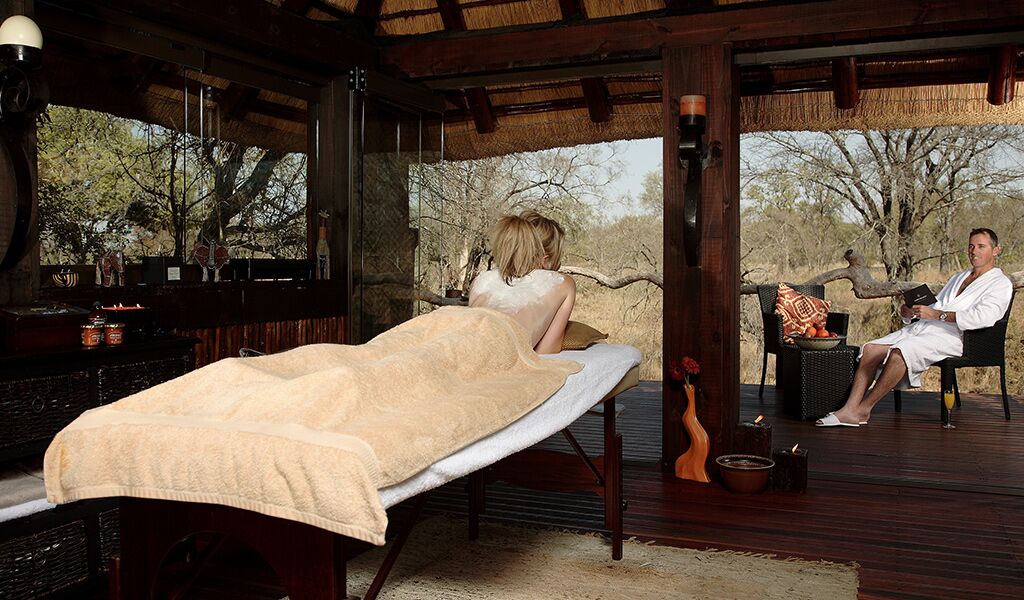 Our multiple Award-winning Spa at Mara Bushtops takes Wild Luxury to new heights, offering the ultimate safari spa journey. It adds luxurious pampering, peace and tranquillity to the excitement of game watching, culinary excellence and the comforts of the camp. Together, these experiences create an oasis of five star luxury, blending peace and adventure…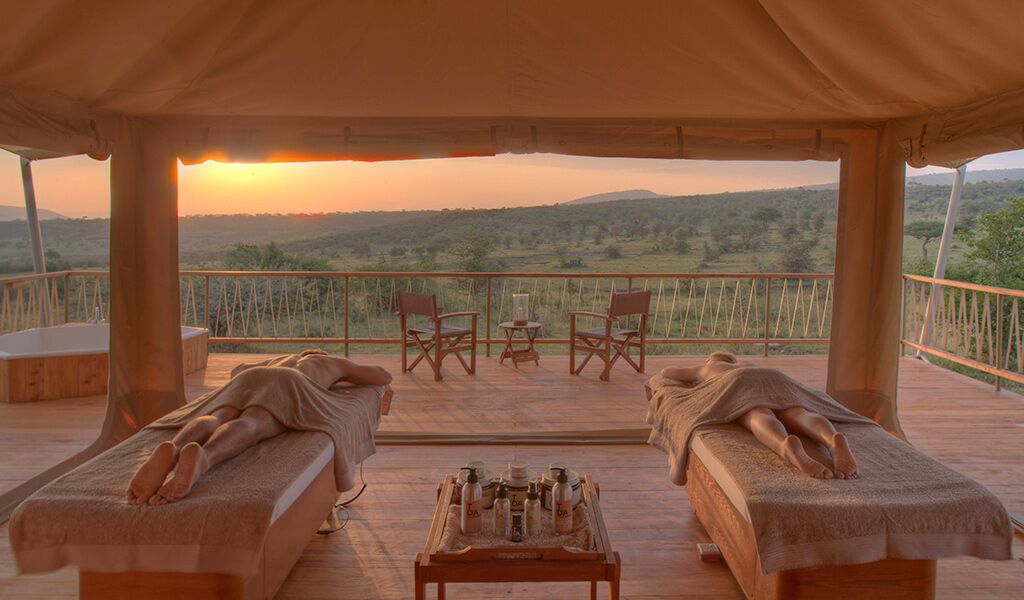 The Spa offers a range of holistic skin and body treatments, which are complemented by a Sauna, Rasul, steam room and Jacuzzi, cold plunge pool and Africa's only exclusive starlit heated infinity pool.
To complete your journey, wind down, at the wooden relaxation deck, providing uninterrupted views of the camp's salt lick and the majestic African Bush.